Rob Ketcherside recently published a useful listing of changes to downtown Kirkland street names during the early years. A key resource in this project was a 1926 Sanborn Fire Insurance map.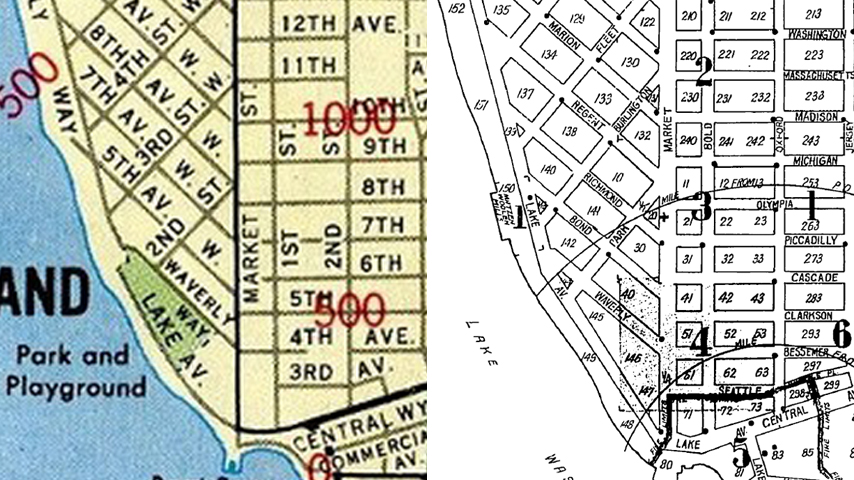 On the topic of Sanborn maps, Historical Information Gatherers offers beautiful reproductions of them, in both printed and digital form. HIG provided color Sanborn map scanning for the Library of Congress and has worked out a deal to sell the scans, at a price cheaper than what the Library of Congress charges.
In addition to the aforementioned 1926 map of downtown Kirkland, HIG also offers views from 1892 and 1912 for downtown Kirkland.